At Photon Mission, we are dedicated to representing the forefront of innovation in the photonics industry. Today, we are thrilled to introduce one of our latest partners, Vision Light Tech (VLT). As a leading supplier of filters, lenses, and illumination, VLT brings a wealth of expertise to the table.
About Vision Light Tech
Vision Light Tech is a renowned name in the vision industry, boasting over 25 years of experience in supplying filters, lenses, and illumination for a wide range of vision applications. With an extensive portfolio of products and strong partnerships, they consistently deliver reliable, cutting-edge solutions tailored to meet specific applications and OEM requirements.
Vision Light Tech's reputation for excellence is exemplified by their impressive expertise across various fields, including defence, sorting, production, R&D, pharma, law enforcement, traffic, and space.
Vision Light Tech's Laboratory
To expedite the exploration of possibilities, we offer free testing opportunities in our state-of-the-art laboratory. By simply sending us your samples, we can capture high-contrast images using our top-of-the-line black-and-white and color cameras. These images are accompanied by our best lighting, lenses, and filter demo units. With a vast selection of over 1,000 products, we ensure the optimal contrast with your samples.
Customization
Vision Light Tech provides a broad range of solutions in light, lenses, and filters for industrial machine vision applications worldwide. Additionally, we offer customization options to tailor standard products according to individual customer requirements.
Our Partnership
Our partnership with Vision Light Tech is deeply rooted in shared values of innovation, reliability, and a strong commitment to customer-centric solutions. Vision Light Tech's dedication to delivering optimized and tailored solutions seamlessly aligns with our mission at Photon Mission.
Moreover, this partnership enables us to stock items and ensure fast delivery times. We understand the significance of uninterrupted workflow, and we strive to prevent any disruptions caused by a lack of accessories.
What This Means for Our Customers
By collaborating with Vision Light Tech, our customers gain access not only to our own Hyperspectral & Vision expert, Ronald M. Jansen, but also to the extensive offerings of Vision Light Tech. Ronald has a successful history of working with Vision Light Tech, which now empowers our customers to effectively realize their vision applications.
We are excited about the possibilities that our partnership with Vision Light Tech brings and look forward to serving our customers with enhanced capabilities and a broader range of solutions.
Products
We want to highlight a few products that you think might be interesting:
Filters: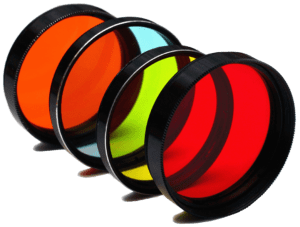 Apart from all the optical filters ( Bandpass, Longpass Shortpass, etc etc) Bandpass Filters are often one of the easiest ways to drastically improve image quality. They are designed with a Gaussian transmission curve to emulate the output of the most common types of LEDs used in machine vision and are great for testing the effects of monochromatic imaging. All our Bandpass Filters have an anti-reflection coating to ensure maximum transmission.
Lenses:

There are many types of lenses that can be used to set up within your machine vision setup. S-mount, C-mount, M42 and also other mounts? no problem. together with our lens partners, we provide our customers with the lens that offers the best results.  Quality is what we stand for and have this as our guiding principle.
Lightsources:
Every specific machine vision issue starts with the question : How do I obtain contrast? As a rule, good and reliable lighting tailored to the situation is sufficient. There are different types of illumination which, in basic terms, assume : DarkField , BrightField and Coaxial illumination. Photon Mission and Vision Light Tech are happy to help determine the best possible lighting solution for your vision issue.
Conclusion
We are delighted to welcome Vision Light Tech to our mission partners and anticipate the remarkable solutions and opportunities that this partnership will unveil. We encourage our esteemed customers and partners to contact us with any inquiries or to explore the extensive range of products and services offered by Vision Light Tech. Together, we envision a future illuminated by the transformative power of Vision.
Thank you for reading!
#VLT #PhotonMission #filter #new #lightsource #lens #partner