Our partners help us to continuously improve together
At Photon Mission we believe in strong partnerships. In these partnerships we can challenge each other and make each other stronger. It also enables us to provide you with better, more complete solutions in different regions.

For our suppliers we are a new and refreshing distributor. Our staff has successfully worked with distributors in previous organizations and learned what is valuable to a supplier and what is not. Historically, distributors grow their business by adding additional suppliers. We believe this only serves the distributor and does a disservice to the customer and the supplier. Photon Mission prides itself by having a less-is-more attitude when it comes down to suppliers. We want to know our suppliers through and through and leave no stone unturned to help our customers.

Having fewer suppliers also leads to quick response times for our customers and suppliers. As a distributor we will proactively engage the market and ensure that our customers operate in both government funded as well as industry funded segments. By having customers in both of these segments, we are less dependent on budget cycles or unexpected market changes such as the COVID-19 crisis in 2020.
We believe in strong partnerships
Our partners share the same core beliefs about distribution and have a similar vision to provide the best solution and service for the client.
"Working with Romero and Photon Mission is a real pleasure. They are a fast responding, very reliable and at all times enthusiastic partner. They have a high understanding of our products which assures us that we are working with experts, which is needed in the complex field of hyperspectral imaging."
Matthias Locherer
Sales Director - Cubert GMBH
"When we pick a partner to distribute our products and services, it's important that they have in-depth knowledge of the market. We chose Photon Mission as our partner in the Benelux because they know how to evaluate customer needs and match them with the right laser solution from NKT Photonics."
Bruno Lefèvre
Senior Sales Manager - NKT Photonics
"Photon Mission is a true extension of our sales and support team. They give us 100% confidence that our customers in the Benelux and Nordics are being served the way we would serve them directly."
Florian Bolland
Key Account Manager - Inno-Spec
Extending our partners vision
We strongly believe that focus and spending enough time on our suppliers is important to extend their vision and beliefs. And with that, help our customers to the best of our knowledge.

NKT Photonics
NKT Photonics is the leading supplier of high-performance fiber lasers and photonic crystal fibers. They achieved this position by manufacturing the most reliable and laser technology in the world. If your experience with lasers quality has been sub par, NKT photonics should be your supplier for the future years. Their products such as supercontinuum white light lasers, low noise fiber lasers, ultrafast lasers, and a wide range of specialty fibers, have been tested for and stressed to ensure they can handle your application or outlast multiple projects.

Cubert
When looking for snapshot hyperspectral imaging cameras, you simply cannot overlook Cubert Hyperspectral. Cubert is the only source for video hyperspectral imaging worldwide. By providing our customers with the best tools and team, Photon Mission and Cubert set themselves apart from many other hardware manufacturers. Although they are no longer one, Cubert GMBH have retained the curiosity and unconventional approach of a start-up.

NIX Color Sensor
The people of NIX color sensors are a team of creators and a band of problem solvers who can work with you to build anything. They expertly engineer ground-breaking products with industry-grade accuracy for color professionals and everyday consumers with the ultimate goal of putting the world of color in the palm of your hand. Their devices are recognized as winners in prestigious design awards including the Red Dot Design Award and German Design Awards for Excellent Product Design.

Inno-Spec
When looking for Pushbroom or Linescan hyperspectral imaging cameras, you simply cannot overlook Inno-Spec. Inno-Spec is your go-to supplier for industrial applications with standard and customized products. From deep-UV to mid infrared, from a laboratory setup to an industrial quality system, we have you covered. Together with Photon Mission, you are guaranteed to be supported from idea to implementation.


Wasatch Photonics
Collect More Light. Keep More Light. Detect More Light - This may sound simple, but it's the driving force behind all Wasatch does – because it makes for good spectroscopy. Wasatch Photonics has designed high NA (low f/#) spectrometer input, which captures more light from the sample. All optics, parts and electronics are designed to match.

Plasma-Therm
Plasma-Therm is a global manufacturer of advanced plasma-processing equipment, providing etch, deposition, and plasma dicing technologies used in semiconductor packaging, solid-state lighting, power, data storage, renewable energy, MEMS, nanotechnology, photonics, and wireless communication markets. Plasma-Therm's VERSALINE platform is the workhorse for a variety of applications in specialty semiconductor markets.

Univet
Univet is a market leader in the field of eye protection. Their goggles will allow all our laser customers to work comfortably, while being protected from any potential laser damage that can be caused by our high end lasers. Besides their excellent quality and comfort, the glasses are designed with an excellent style you can only expect from an Italian manufacturer.
NLIR
NLIR is spin-off from the Department of Photonics Engineering at the Technical University of Denmark (DTU Fotonik) and is based on the novel patented upconversion technology. The core of this technology is a non-linear crystal that converts mid-infrared light to near-visible light. This enables the use of fast and efficient Silicon-based sensors for the detection of MIR light.

Lasing
Lasing has been a pioneer in Spain since 1980 and now they are also active in the Benelux through Photon Mission. Wether you need a custom laser solution in a Research Center, University, Hospitals and main Industries, Lasing and Photon Mission are your go-to partner. With reliability and customer satisfaction as the number one priority, we work on custom Laser projects such as: Manufacturing (laser marking, cutting, alignment), Photovoltaics (dicing, drilling, dopping), Semiconductor, Automotive, Aerospace and Industrial Research Departments.

Spectral Engines
Together with Spectral Engines, Photon Mission specializes in harnessing the power of spectroscopy, enabled by innovative and stable MEMS (Micro-Electro-Mechanical Systems) technology, to deliver unprecedented accuracy, reliability, and efficiency. The MEMS technology brings a unique combination of miniaturization, high performance, and robustness to the table. This innovation opens up new possibilities for various industries, allowing for portable, real-time analysis and monitoring in previously inaccessible environments.

Tamron
Tamron is one of only few comprehensive optics manufacturers in the world with an integrated business system that includes everything from R&D to planning, design, production, sales, and support with a global reach. Over more than seven decades since its founding in 1950, Tamron has continued to pursue advanced optical technologies, combined ingenuity with technological capabilities, and developed and supplied high- quality products that are trusted by customers, from interchangeable lenses for digital SLR cameras to own- brand products for regular uses, OEM products, and optical products that contribute to various industries.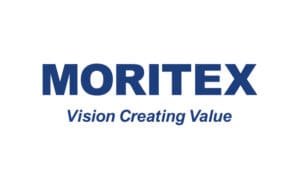 Moritex
MORITEX is a leading global supplier of lighting and imaging components for machine vision solutions. We provide high value-added leading edge technologies, products, and services that combine our expertise in optics, lens, LED, and fiber optic technologies to support manufacturing and factory automation in all major markets.

MC-S
MC-S - Special Camera Systems, is your go-to source for high-speed camera solutions. They are a leading distributor of cutting-edge high-speed camera technologies, including Phantom, AOS Technologies and the Chronos cameras, but also offer expert motion analyses software solution from Image Systems, special LED lights from GSVitec, and (high speed) IR and hyper spectral cameras from Telops.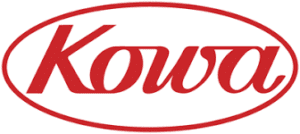 Kowa
Kowa is a Japanese company that produces high-quality optical products for machine vision applications. They offer an extensive range of lenses for machine vision, including telecentric, macro, and zoom lenses.

Computar
When your application requires perfect vision, you need Computar. They have the expertise and technical know-how to deliver superior optics consistently. When a custom solution is needed, we will take you through the entire production process, including planning, product design, industrial design, and manufacturing, all at a cost-effective price.