At Photon Mission, we are committed to representing the most innovative companies in the photonics industry. Today, we would like to introduce one of our newest partners, EKSPLA, a leading manufacturer of solid-state and fiber lasers.
About EKSPLA
EKSPLA is a renowned name in the photonics industry, with over 30 years of experience in designing and manufacturing of high-performance solid-state lasers, laser systems, and optoelectronics for various scientific, OEM, and industrial applications. Their in-house R&D team ensures the delivery of reliable, cutting-edge products, tailored to meet specific applications and OEM requirements.
EKSPLA's reputation for excellence is reflected in their impressive client list, which includes 80 of the top 100 universities worldwide, as well as esteemed institutions like CERN, NASA, ELI, Max Planck Institutes etc. In the BeNeLux region, this includes prominent institutions such as the University of Amsterdam, Delft University of Technology, Université Libre de Bruxelles and KU Leuven, University of Luxembourg and more.
EKSPLA's Expertise
Their key expertise lies in the design and manufacturing of advanced solutions and their experience and close partnerships with the scientific community. Their commitment to innovation and collaboration with the scientific community sets them apart in the industry.
Expla is known for:
Their ability to customize towards your unique application. Where others stop, they excel.
High reliability. They knowledge about building stable and low serve lasers goes back a long way.
State of the art technology. They build lasers catered specifically for certain applications. They don't push specs just because they can.
Our Partnership
Our partnership with EKSPLA is deeply rooted in shared values of innovation, reliability, and a strong focus on customer-centric solutions. EKSPLA's commitment to providing optimized and tailored solutions aligns seamlessly with our mission at Photon Mission.
Furthermore, EKSPLA's culture is centered around people, a philosophy that resonates profoundly with our own values. We firmly believe that people are the cornerstone of any successful company, and this shared belief further strengthens our partnership. EKSPLA's dedication to their team mirrors our own commitment to our staff, fostering a collaborative environment that drives us towards our shared goals in the photonics industry.
What This Means for Our Customers
This partnership means our customers will have access to EKSPLA's wide range of products including, picosecond lasers, nanosecond lasers, tunable wavelength systems and more.
Working with Photon Mission as a distributor in the BeNeLux region ensures a more personalized service, understanding of local market dynamics, and faster on-ground support. In essence, this partnership combines global technological prowess with local market understanding, delivering superior value to our customers in the BeNeLux region.
Products
We want to highlight two products that we believe will be very interesting for applications in the BeNeLux:
Tunable lasers – NT262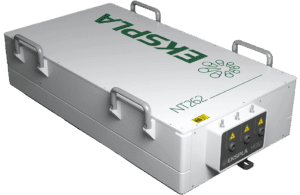 Typical application- metrology (calibration of detectors), LIF, photoacoustic, TOF, mass spectroscopy and others
What specicfications from this laser stand out:
Hands-free no-gap wavelength tuning from 210 to 2600 nm
Narrow linewidth down to 1.5 cm⁻¹
High repetition rate 10 kHz
Up to 70 µJ pulse energy (700 mW average power) in visible spectral range
Up to 6 µJ pulse energy (60 mW average power) in UV spectral range
Short < 10 ns pulse duration
Small M2 parameter
Excellent stability
Nanosecond lasers – NL200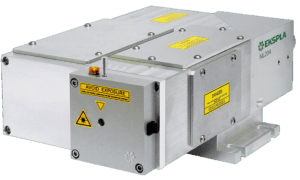 LCD repair, mass spectroscopy and others.
What specicfications from this laser stand out:
Harmonics generators
Excellent beam profile
Low M2 < 1.3
Continuously tunable repetition rate
Constant pulse energy (linear power scaling)
Superior beam pointing and energy stability
Air-cooled
Cheap and reliable end-pumping technology, typically 5 Gshots
No amplifiers
Compact and lightweight
Rugged, monolithic design
Conclusion
We are thrilled to welcome EKSPLA to the Photon Mission family and look forward to the unique solutions and opportunities this partnership will bring. We invite our customers and partners to reach out with any questions or to learn more about EKSPLA's products and services. Here's to a bright future, illuminated by the power of photonics!
Thank you for reading!
#EKSPLA #PhotonMission #laser #new #BeNeLux #nanosecond #tunable